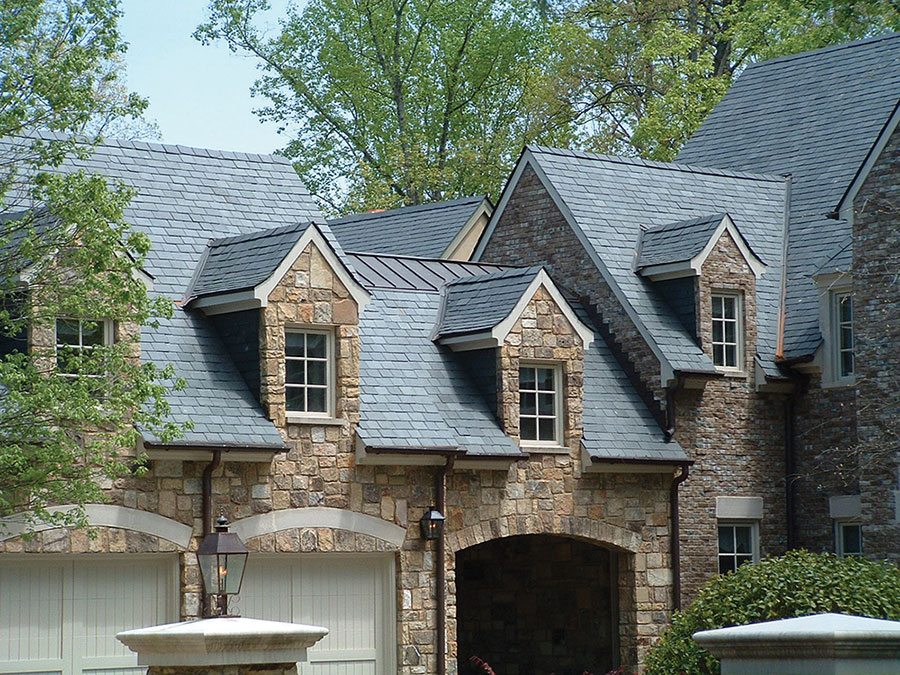 Black Diamond Slate can provide your family with real slate roofing installed in the Alabama area for $7 to $10 per square foot, labor and materials included.
Black Diamond Slate has supplied numerous slate roofing projects in the Alabama area. Founded in Atlanta in 1986 and relocated to Savannah in 2002, we are the premier supplier of slate roofing tiles in Georgia and the Southeast. Over the years, we have developed relationships with some of the finest slate roofing contractors the area and can work with you to provide the highest quality turn-key slate roof at the best price available.
We supply a complete line of domestic and imported slate roofing tiles in unfading and weathering colors. Our colors include blacks, grays, greens, purples, and reds. Explore our website for all the information you need to pick a roof of distinction that will last a lifetime.
To receive a quote, call 877-229-9277 or email us.